After my earlier post with the total topcoat fail (see here!) I needed to have another go with the gorgeous neon pink studs!
I made this look with two coats of China Glaze For Audrey to start. Then I taped off the bases of the nails and added a coat of China Glaze Turned Up Turquoise. I then added topcoat (Seche Vite this time, yesterday's fail was a Sally Hansen) and added the studs using the wax pencil picker from the previous post.
I love pink and green together!
And these studs are just so happy and cheerful and bright, I love them. I'll definitely be getting some more in other colours.
If you want to get your hands on some of these studs then take a look here there are dozens of colours! Plus you can also use my discount code for 10% off all orders.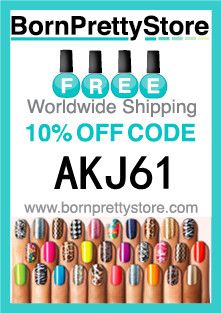 I received this product for review purposes, but words and opinions are entirely my own. I do not receive anything if you use my discount code, although when it's been used ten times, BPS will let me host a giveaway for my readers! See my Disclosure page for more details.