My latest Born Pretty Store review items arrived on Friday; I was really excited to get home from work and find these goodies waiting for me!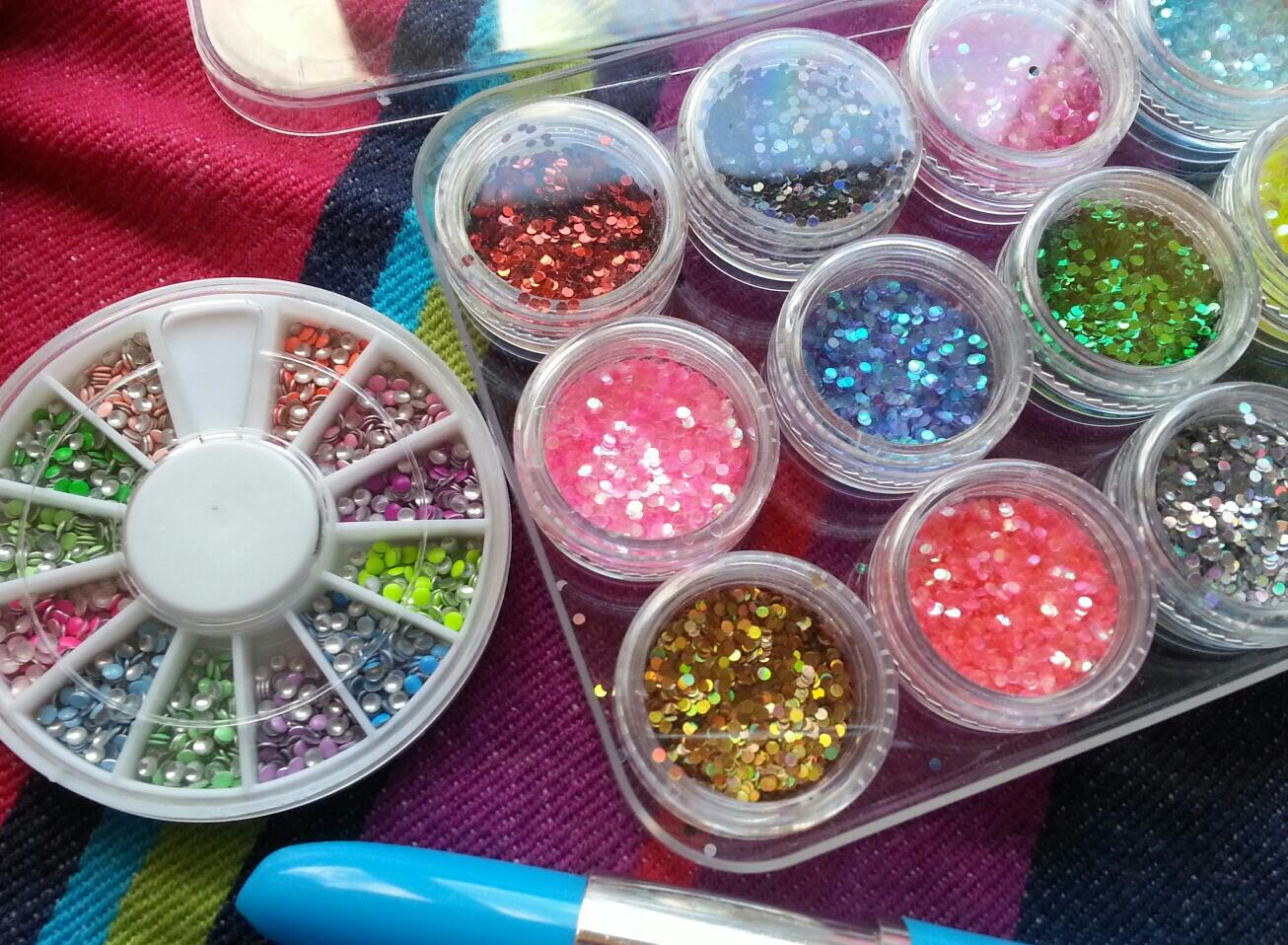 Today I'm trying out the studs.
They're this item on the Born Pretty Store website, item #7217, the 2mm Round Neon Stud Rhinestones, which sell for $7.59 - a bargain considering you get the wheel containing 12 different colours, with about 400 studs in all!
I'm wearing these over China Glaze For Audrey, one of my favourite polishes. I love that For Audrey can be pastelly or bright and zingy, depending what you put with it. I chose to use four colours of studs; all the ones in the pinky purple range. So I'm using the pale and bright pinks, and the lilac and purple ones. I did a line on each nail and then a combination of all of them on my thumb. I just stuck these down with topcoat, and used my wax pencil (also from BPS, see my post here) to pick up the studs and place them down.
I love these! There are so many colours and so many studs that there must be countless looks I can make with these! Plus the studs are lovely and light - they're raised from the nail, but not by much, and are easily held secure with topcoat, no need for nail glue.
What do you think? Which colours would you try out first?
If you fancy trying these out, or any of the other studs that Born Pretty Store sell (they have a huge range!), you can use my discount code to get 10% off. There's also free postage and delivery on all orders, so you get a lot of value for your money!
I received this product for review purposes, but words and opinions are entirely my own. I do not receive anything if you use my discount code, although when it's been used ten times, BPS will let me host a giveaway for my readers! See my Disclosure page for more details.